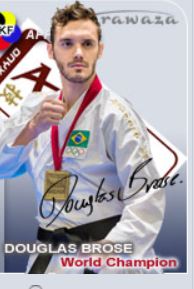 Arawaza Onyx Air, Karate
Officially approved by the WKF (World Karate Federation)
Made with the most advanced fabric and manufacturing technology, Onyx Air is the ultimate uniform for any serious athlete.
6oz lightweight, microfiber.
NOTE: This uniform was designed and officially approved in tournaments for world champions only. However very popular amongst coaches, instructors and athletes in various events or trainings. Unless you are a world champion, you must check with your federation or the organizing committee of different tournaments that you want to participate in, if they allow this uniform to be worn by any competitor or only by world champions as stated in the WKF rules.